Make Your Home More Functional
We are all using our homes for more things, and for more of the day, than we did before Covid. Our homes have become our offices, our school rooms, our entertainment and game centers, and maybe most importantly, our sanctuaries from the increased level of stress we are all experiencing. When is the last time you thought about what could make your home more functional for you and your family?
To help you think about the options, our design trained staff suggests some key areas you might evaluate for quick easy improvements.
Better work areas:
Where could you use a better work space to work remotely, or just to manage the household finances and correspondence? If you have children, do they have good study and work areas where they have the space and the environment they need for doing their school work?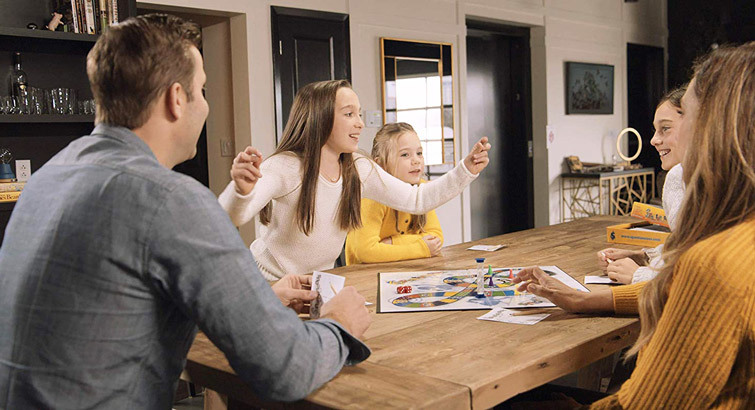 Are work surfaces at proper desk height for keyboarding or other work to prevent body stress and improper motion injury? Do you have a good chair or stool, with proper support for longer use periods?
Take a look through our web catalogs at the thousands of options we can provide for desks of all sizes, storage files, standup desks, kitchen organizer desks, laptop desks or what ever you need for your situation.
Win the perfect item your home needs during our February "Love Your Home More" contest.
More and Better Storage for all your things:
Keeping a house neat and functional with all the things we are doing requires good storage and in the right places. When you don't have a good place to put something away, things soon get cluttered and when you want something, you can never find it.
In the bedroom, do you have enough storage for clothes, linens, cosmetics, jewelry, and all your other personal things?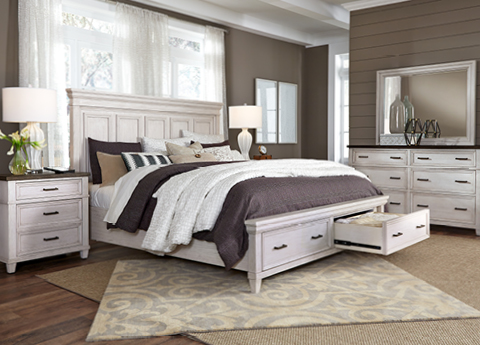 Could you add a personal desk for computer work and communication away from the activity of the rest of the house? We may be able to get more pieces, or compatible pieces, for your current bedroom furniture. Or, look at some of the new styles and configurations available with taller storage pieces, bigger drawers, and under-bed drawers for extra storage without using more floor space. If you are sleeping with a partner in less than the comfort of a king size bed, this might be a good time to step up. Good deep, restful, sleep is particularly critical now for both stress relief and general physical health to keep your immunity strong.
A quite comfortable place to relax and recover:
With all that is happening in your home, you and every member of the family could use a comfortable chair in a quite place to relax, read, listen to music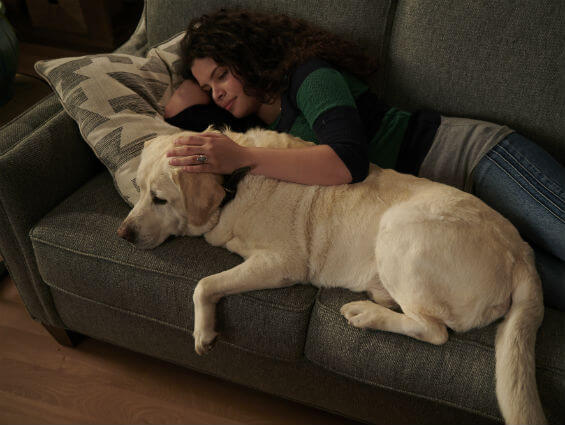 , watch your own entertainment. Are they some unused spaces in your home, maybe in a bedroom or den, that the you could turn into a personal space of your own? A comfortable chair or a small recliner and a table and lamp my be all you need to make it "your place".
A place to bring the family together for fun:
With fewer safe choices to take the family out for entertainment and fun, do you have the right setting to bring the family together for "movie night", or "game night" at home? Do you have a comfortable sectional that everyone can gather around, with a big occasional table, maybe even one with storage for your games and electronics.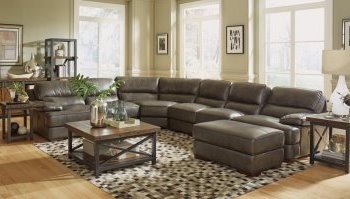 Or, if you have room, how about a small gaming table and chairs for a corner of the family room. We always have lots of ideas and solutions to make you home just what you want it to be. Our professionally trained staff can show you the thousands of different options available to you, and help guide you to selecting the best value and quality for you needs from all the top brands that we carry. Furniture investments are too big and important make without comparing all the options from many manufacturers, and getting the experienced advice of professionals who know the different products and how they will meet your specific needs. And when you purchase from us, you get the security of always getting the Guaranteed Lowest Price, and quality service for the life of your product.