Click on an ad to enlarge it. To further enlarge an image, put the "+" enlarging curser over the image and click to enlarge.
NOTE, we are now closed on Sundays
July Clearance July 14 - 31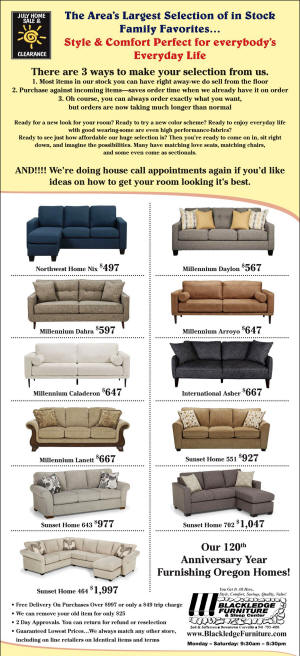 Summer Sale June 7 -31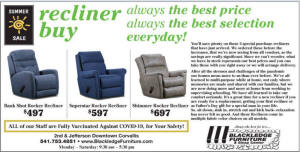 Spring Sale March 13-31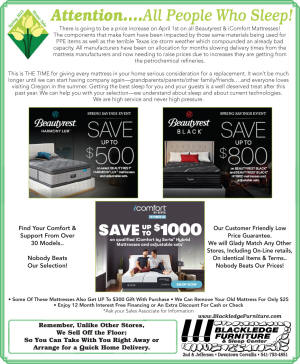 See More - See the full catalog.
Spring Sale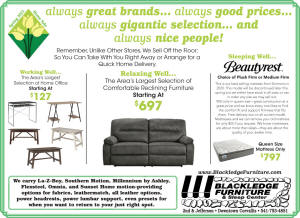 February Sale Feb, 1-28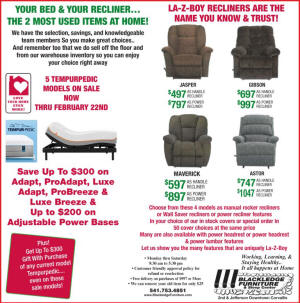 Learn about some of the new small scale power recliners we carry (video)
Get a Free Fall Home Checkup.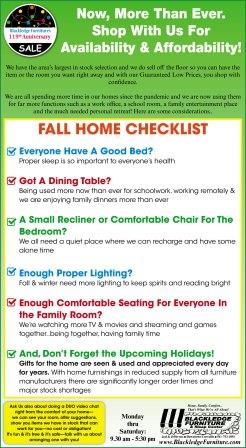 119th Anniversary Sale Oct 1 -31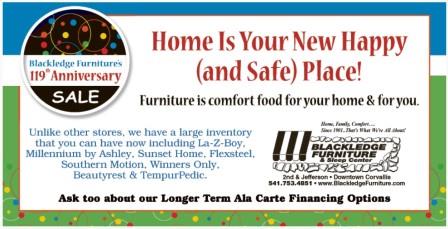 Make your home spaces more more enjoyable and functional (video)
119th Anniversary Sale Oct 1-30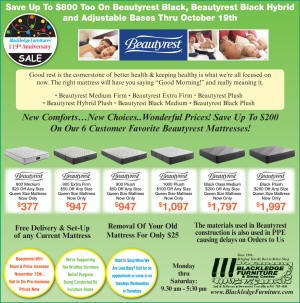 Summer Sale June 1 -30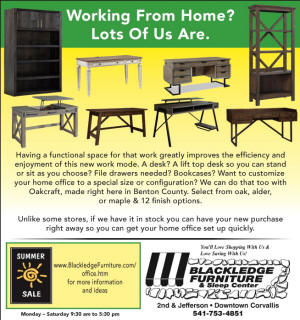 Sleep Better - Feel Better