CLICK HERE to view better in your web browser

Celebrate the Savings During our 121st Anniversary Sale!
Get Great Markdown and Special Purchase Savings for Your Home Plus up to 18 Months Free Financing or an Extra 3% Cash Discount*
Help us celebrate our history of serving Oregon homes and families for over 121 years.
Blackledge Furniture is a fourth generation family business started in 1901 to serve the home furnishings needs of the Willamette Valley area. The store was founded by Oliver J. Blackledge who came to Oregon from Iowa in the 1890s. The store originally sold furniture, bedding, rugs, paints, musical instruments, and even provided undertaking services, as was common for furniture stores at the time.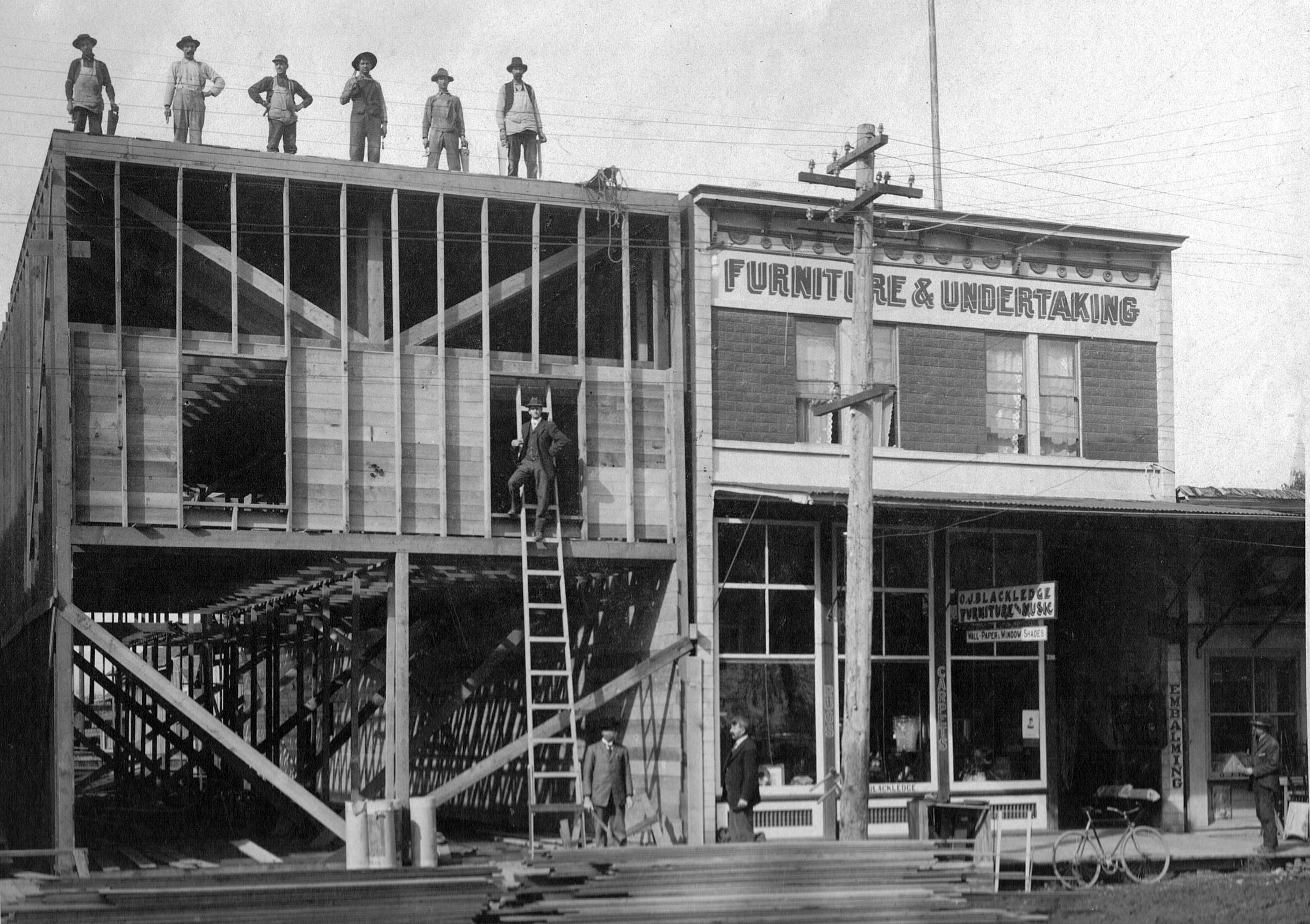 The original store was remodeled and enlarged in 1923 with the construction of a new building to the south. The store grew during the 1920's and survived the depression years by developing one of the largest paint selections in the Willamette Valley. During the 1940's the selection of furniture was expanded. Even then, the store sold well known national brands such as Drexel Furniture, Hotpoint appliances, and Sherwin Williams paints.
In 1970 the current owners Eric and Judy Blackledge moved the business north one block to it's current location at 2nd and Jefferson. The renovated department store building gave us almost 35,000 square feet of sales area with a large adjoining 18,000 square foot Annex, Clearance Center and warehouse - service area. Our new store permitted a greater emphasis on home fashion and design with an expanded selection of high value and higher quality products. In addition to the largest in-stock selection of home furnishings in the mid valley, our design oriented sales advisors can help you custom order from over 3,000,000 different special order items available from dozens of the top manufacturers.
And, you always get our Guaranteed Low Prices and other exclusive benefits. Click here to tour Inside the store!
*18 month free financing or a 3% cash discount is available on purchases over $1997 or 12 month interest free financing or a 2% cash discount for payment by cash or check is available on purchases over $997 made October 1 - November 12 2022, with approved credit. Minimum monthly payments are required on financed amounts and interest does accrue monthly, but is rebated if the account is paid in full as agreed by the end of the free period. No down payment is needed on in stock purchases and only a 20% down payment is needed on special orders
.
Optional Guaranteed Lowest Cost long-term ALA-CART FINANCING for up to 60 months is also available.