Get a Free Fall Home Functionality Checkup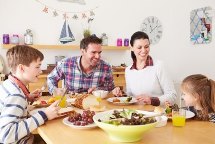 We are all spending more time in our homes since Covid and we are needing our homes to do far more things. Our homes may now need to be a functional office, a home school, a game and entertainment area, and a comfortable personal retreat space when you need it. Now is the time to get a free 15 minute room design video chat with one of our professional home design consultants. Show us the problem areas that you would like to be more functional and let us answer any questions you have about making the room better serve your family's needs. We can also show you some great new multi-functional items that manufacturers have designed to help you meet all the demands your home now faces.
Just call us at 541-753-4851 to schedule an appointment for a Free Fall Home Functionality Checkup, at your convenience, using the DUO video chat app right from your cell phone or connected tablet. There is no cost or obligation. We just want to offer our skills to help you rework your post Covid home environment to better meet your needs, so you and your family love the extra time at home.
Don't Forget to check our Great 119th Anniversary Sale with markdowns in all departments!
If you are thinking about new furnishings this year, the time to shop is now. Increased demand for furniture and reduced supply from all manufacturers, because of Covid impacts, is resulting in significantly longer order times, stock shortages, and future price increases, so shop now for the best choice.
Easy Fall Decorating Ideas by Diana

The fall season is nearly upon us, filled with glorious hues and textures to romance our senses. This is a season for calm and coziness, harvesting and celebration. We can all probably reminisce of a crackling fire in the hearth, smores on the beach, fresh picked apples, bright pumpkins and pinecones and the fall design theme in our homes can easily capture the mood of this gorgeous season.
So whether your goal is to change up an entire room or several rooms or to simply add a few easy touches, check out these simple decorating ideas to cozy up and bring on the autumn mood for that special place that you call home…
· Add an anchoring piece of furniture like a new sofa, or an accent chair or console, as just one new piece can give a room a lift.
· Pile on some pillows that are sure to bring a sense of coziness and a finishing touch.
· A nubby knitted throw can add wonders to a design scheme.
· Use color to your advantage; rich chocolate brown, caramel, wheat, deep teal blue, cinnamon and apple red are just a few great colors of the season.
· Decorate the hearth with a fall foliage garland or colorful glassware in the tones of the season.
· Dress up your dining table with falls abundance of pumpkins, gourds, greeneries and fruit. A beautiful runner accented with foliage in just the right ceramic, metal or glass container can be dramatic and welcoming.
· Paint a wall the perfect accent shade and hang some beautiful new art or simply rearrange what you already have.
· Perfectly placed lighting accents and mirrors can add just the right touch to any room.
· We now offer virtual design appointments using the Google Duo app that allows us to conduct virtual appointments and to see your space without coming to your home. We can also show you things at our store without your even having to leave the comfort of your home. We also have numerous ideas for you on our extensive web catalog.llenge, our talented team of design trained associates are here to help.
· There are numerous ideas as to how you can bring a fresh and festive feeling to your home. In this wonderful season of beauty and change.