SEARCH our combined product catalogs by key word or style number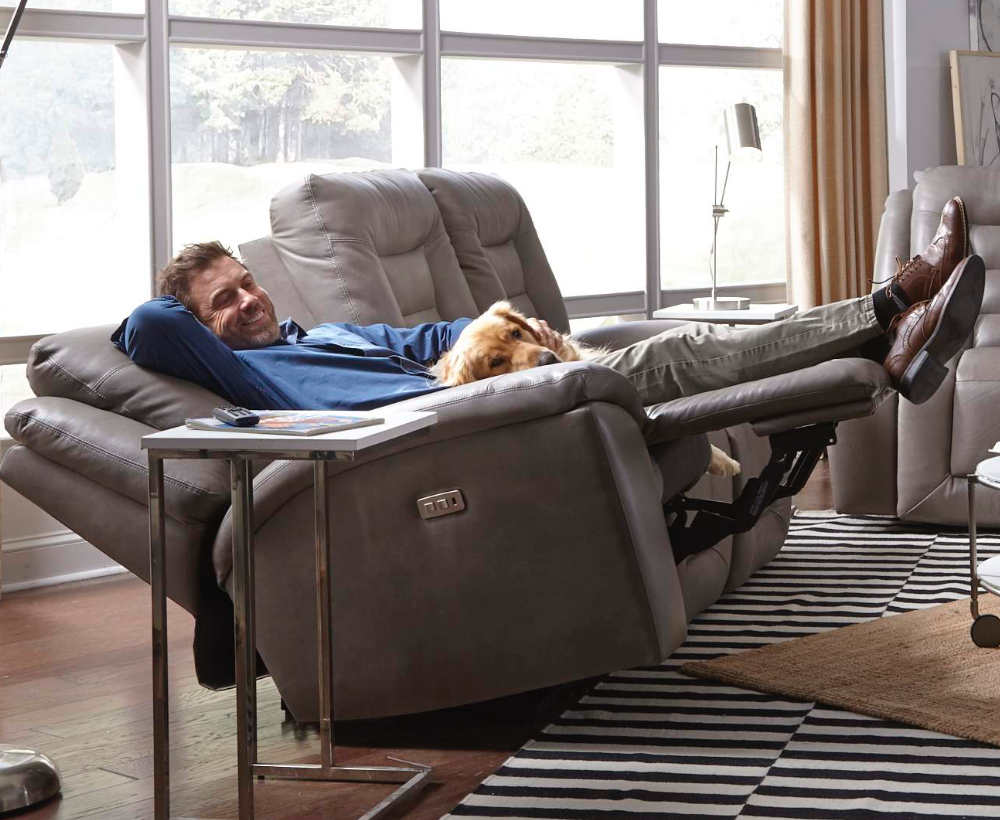 Infinite Comfort
Meet Southern Motion's newest product line, Next Level, taking reclining in your favorite chair to a new level. The Next Level Mechanism provides the ability for users to recline with their feet above their heart, optimizing circulation, and reducing pressure on the neck, back, and legs. In addition to these health benefits, the Next Level extended ottoman gives 3" of extra length when in full recline mode.
Not only does Next Level furniture allow you to optimize your overall body health, but this Southern Motion product line allows you to enhance the style of any room within your home. Whether you're looking for a sectional couch, home entertainment set, standard sofa, or your new favorite recliner, Southern Motion's Next Level is the furniture for you. Find the perfect set to fit your home and your lifestyle.

Color Forecasting for the home and fashion industries has become a big deal and not just for the consumer but for all the companies that create the myriad of consumer products for the home. Whether we are talking about wall colors involving things like paint, paneling and tiles, to lighting to sofas, or chairs and other accessories; these are all impacted by color. A sunny and gorgeous yellow called Illuminating, and even a second color called Ultimate Gray are this year's picks as, not just one, but two colors of the year by the Pantone Color Institute. <![if !vml]>

<![endif]>
The 2021 trend seems to be about creating a sense of calm and serenity. The trend is moving into a warmer and a richer palette. Why not try dipping into some of the latest soft yet warm neutrals along with rich earthy tones taking on names as Aegean Teal, Reddened Earth and Urbane Bronze. Regardless of exactly how we decide to mix it up, when using color for home décor we should always think of harmony and relatedness. <![if !vml]>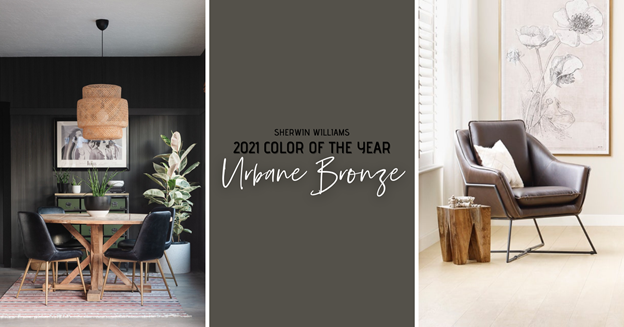 <![endif]>
We can think of each color as having a personality. Green as found in nature is generally calming, peaceful and relaxing. Blue which is known as a cool color can be soothing and speaks of serenity. Although yellow is thought of as a cheerful color it is also stimulating. Purple is a rich color associated with inspiration and royalty. Red is an intense color associated with power but also with passion and romance. Orange is an accelerating color and commands attention. <![if !vml]>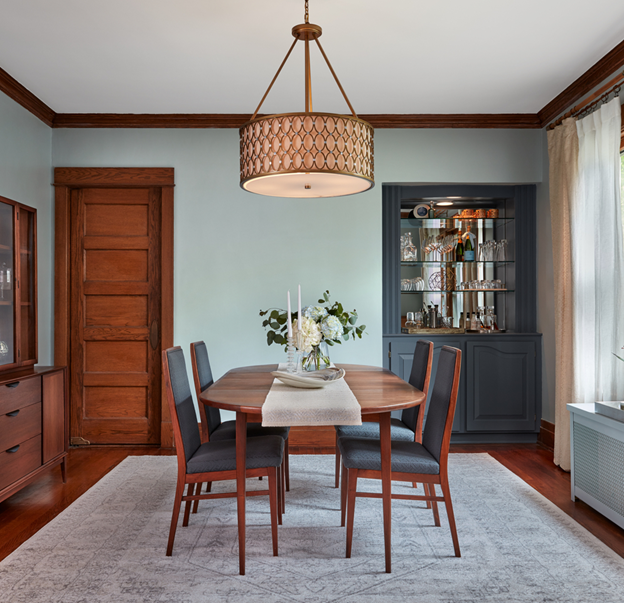 <![endif]>
When developing a color scheme for a room in your home the 60-30-10 rule is related to the proportion of color one uses. Although one might love the color of red, best to be careful, and deliberate with the placement and intensity. It is important to realize that color affects us as to our mood, to our productivity as well as on a deep psychological level. And now with the importance of color forecasting we may also look forward to an annual unveiling of the latest palettes for everything from our living room décor to the perfect handbag to even the coolest new toaster.
-Diana Robbins
What does it mean when we say "Amish-made?"
By Emily
You may have heard the phrase "Amish-made" in regard to furniture. It evokes an idea of old world craftsmanship and furniture that is built to last, both of which are very often true, but what are the actual indications of that quality craftsmanship in practical terms? Drawing on our experience with our Amish vendors, here are a few examples that all apply to the Amish-made furniture we carry, and illustrate the level of quality we mean when we say "Amish-made":
100% solid American hardwoods are used throughout the furniture.

Drawer construction features solid wood, dovetail joints (the gold standard of joinery) and heavy duty full extension metal glides.

Bolted corner blocks ensure stability and prevent wracking.

Thoughtful finish work

extends to areas you wouldn't normally see such as the back of case pieces, underside of table tops and inside drawers. Just like the top, these areas are sanded, stained and often sealed with the same catalyzed conversion varnish that is highly resistant to liquids and household chemicals.
These are just a few examples of the attention to detail and durability that all come together to create the heirloom quality that we call "Amish-made." So next time you hear that phrase you'll have an idea of the plethora of details to look for that give Amish-made furniture its reputation for high quality.
Come in and look at some beautiful examples of Amish Craftsmanship.
The Blackledge staff put together some fun Pinterest boards with entryway ideas to welcome the New Year and new guests.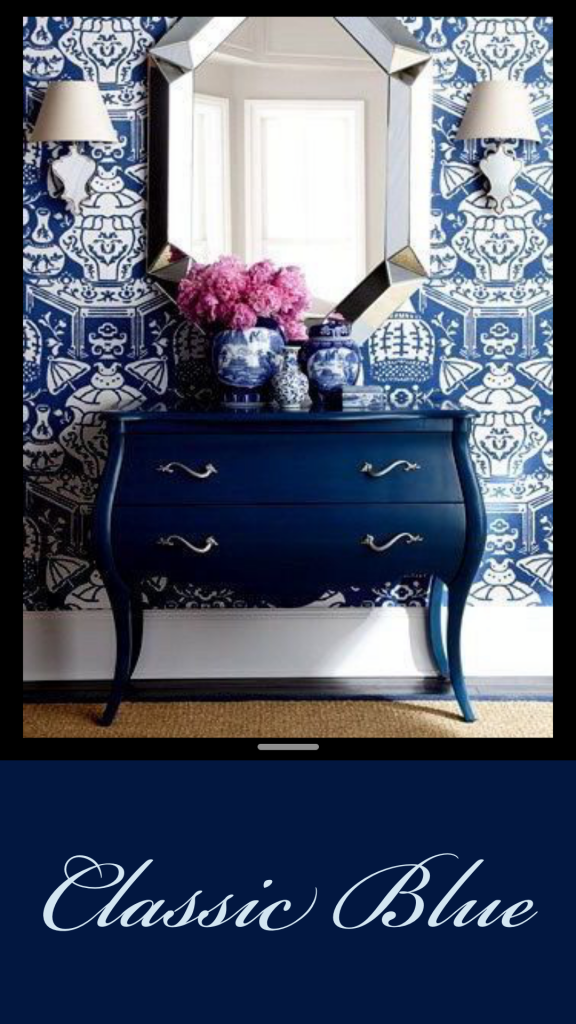 Classic Blue Entryways
by Diana Robbins
Classic blue…. this years pick as the color of the year by the Pantone Color Institute. For over 20 years, the Pantone Color Institute has chosen a color of the year based on much in depth research. They look at such things as trends across fashion, design, travel destinations, sports, leisure play destinations, environmental and political climate. We are primed for this gorgeous shade that brings a sense of calm, dependability, clarity, refuge and is certain to remain timeless and enduring.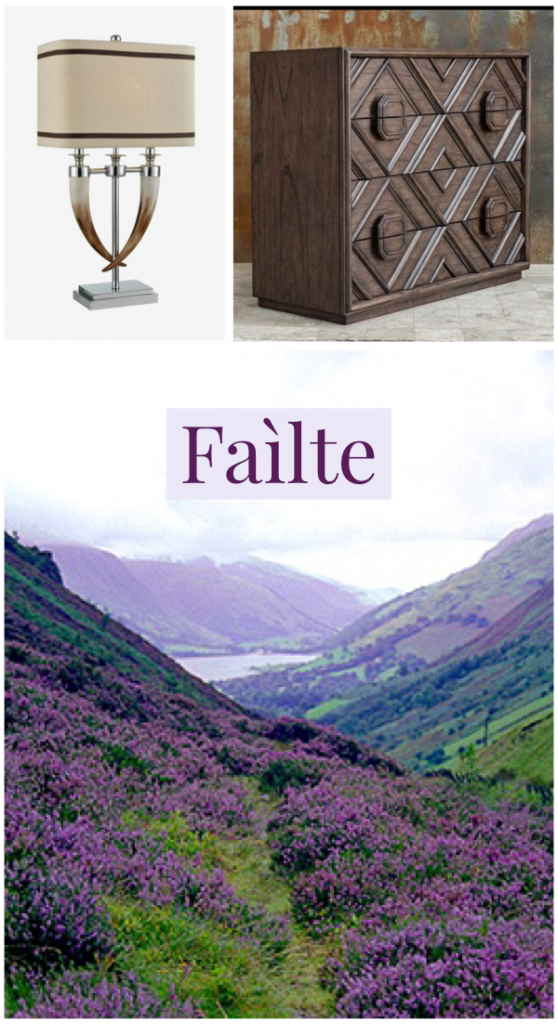 Faìlte (A Highland Welcome) by Kathryn Spain
Halò agus Fàilte! – Hello and welcome! Welcome your guests to your castle in style. Comforting textiles such as plaids, traditional tartans, and tweed provide a warm entryway. A pedestal table anchors the room with accent seating and storage pieces. Add purple heather or yellow broom landscape photos to provide the color pop to your entry as they do on a summer's day in the Highlands.
---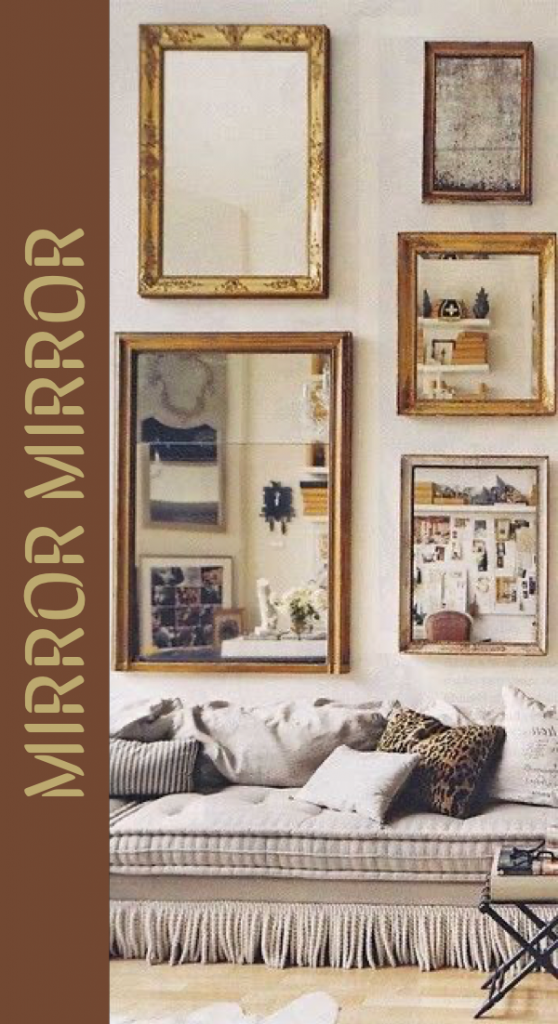 Welcoming Entryways by Elizabeth
Mirrors are a great way to brighten up your entryway for the new year. They can make a small space seem larger or just add a bit of interest or whimsy. It also doesn't have to be one large mirror. It can be a cluster of smaller mirrors or a mirror divided up to look like window panes. So give it a try. Have some fun. You may just like what you see.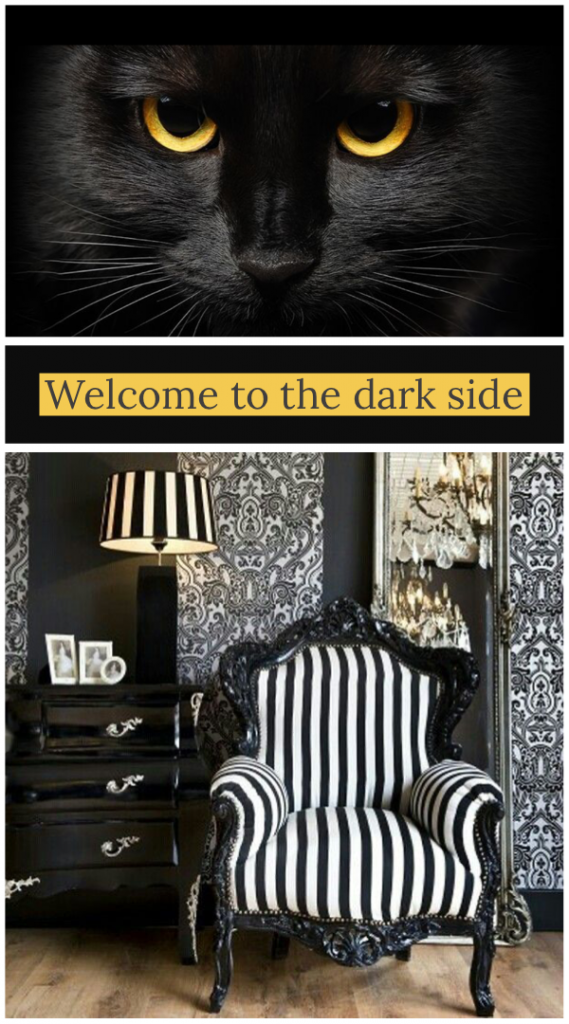 Welcome to the Dark Side by Emily Labarre
Have a flair for the dramatic? Or find yourself drawn to the dark and creepy? Then you gotta check out these ideas for a goth entryway, all available from Blackledge Furniture (except, unfortunately, for The Cure's Robert Smith). Eyeliner not required!